---
QUIZ 7 : Heard that lovely VERSE before?

1. A woman gets all the blame
For everything that happens under the sun

2. And now the purple dusk of twilight time
Steals across the meadows of my heart
3. April wears a diff'rent gown,
You can see her waltzing down the street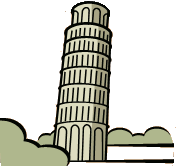 4. At words poetic, I'm so pathetic
That I always have found it best

5. Behold the way our fine-feathered friend
His virtue doth parade

6. But he doesn't know I exist,
No matter how I may persisit

7. Come, sweetheart mine, don't sit and pine,
Tell me the cares that

8. Days can be sunny, with never a sigh;
Don't need what money can buy.

9. Dozens of girls would storm up.
I had to lock my door

10. Ev'ry rolling stone gets to feel alone

11. Ev'rytime I hear that march from Lohengrin

12. Folks are blessed who make the best of ev'ry day,
Living by their own philosophy

13. Gee, but it's tough to broke, kid.
It's not a noke, kid, it's a curse.

14. He's a fool, and don't I know it.
But a fool can have his charms

15. I never want to hear
From any cheerful Pollyannas

16. I used to dream that I would discover
The perfect lover someday

17. I was a stranger in the city,
Out of town were the people I knew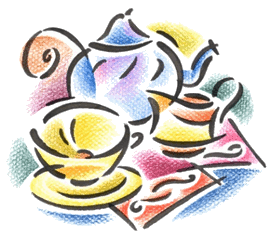 18. I'm discontented with homes that are rented
So I have invented my own

19. I'm just a woman, a lonely woman,
Waitin' on the weary shore

20. I'm so blue I don't know what to do,
All day through I'm pining just for you

21. I'm the glum one:
It's explainable;
I met someone unattainable;

22. I'm the proudest one beneath the Dixie sun
News is Spreadin'
'Bout the weddin'

23. In the spring when the feeling was chronic
And my caution was leaving you flat
I should have made use of the tonic
Before you gave me that!

24. It was winter in Manhattan
Falling snowflakes filled the air

25. Like all fools, I believed
What I wanted to believe

26. Lovely interlude, most romantic mood,
And your attitude is right, dear

27. Maybe I'm old-fashioned feeling like I do
Maybe I am living in the pas

28. Melodies bring memoris that linger in my heart

29. My friends who knew me
Never would know me
They'd look right through me

30. Once I was a sentimental thing

31. Some fellers love to Tip-Toe Through the Tulips;
Some fellers go on Singin' in the Rain;

32. Song is in the air, telling us romance is our to share

33. Summer journeys to Niag'ra
And to other places aggravate all our cares

34. A long time ago -
A million years B.C. -
The best things in life were absolutely free

35. The loveliness of Paris seems somehow sadly gay

36. The man who lives for only making money
Lives a life that isn't necessarily sunny

37. The sky may be starless,
The night may be moonless

38. The world is lyrical
Because a miracle
Has brought my lover to me

39. There's a saying old says
That love is blind

40. This day and age we're living in
Gives cause for apprehension

41. Time and again I've longed for adventure

42. Was it in Tahiti?
Were we on the Nile?

43. What good are words I say to you?
They can't convey to you

44. When a woman loves a man,
He's a hero in her eyes

45. When all the world is a hopeless jumble,
And the raindrops tumble all around,
Heaven opens a magic lane

46. When the sun is high in the afternoon sky,
You can always find something to do

47. When you're awake, the things you think
Come from the dreams you dream

48. Why do they think up stories that link my name with yours?

49. Would you care to hear the strangest story -
At least it may be strange to you?

50. You went away, I let you,
We broke the ties that bind


---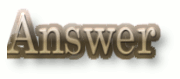 "A FOGGY DAY", "ALL THE THINGS YOU ARE", "AM I BLUE", "APRIL IN PARIS", "AS TIME GOES BY", "BEWITCHED", "BIDIN' MY TIME", "BILL", "BUT NOT FOR ME", "DANCING ON THE CEILING", "DINAH", "EMBRACEABLE YOU", "GEORGIA ON MY MIND", "GIVE ME THE SIMPLE LIFE", "I CAN'T GET STARTED", "I CAN'T GIVE YOU ANYTHING BUT LOVE", "I GOT RHYTHM", "I LEFT MY HEART IN SAN FRANCISCO", "I REMEMBER YOU", "IF I COULD BE WITH YOU", "I'M IN THE MOOD FOR LOVE", "IN THE WEE SMALL HOURS OF THE MORNING", "LOVE LETTERS", "LOVER, COME BACK TO ME", "MAKIN' WHOOPEE", "MANHATTAN", "MY FUNNY VALENTINE", "MY MELANCHOLY BABY", "NICE WORK IF YOU CAN GET IT", "OVER THE RAINBOW", "PENNIES FROM HEAVEN", "PEOPLE WILL SAY WE'RE IN LOVE", "POLKA DOTS AND MOONBEAMS", "SENTIMENTAL JOURNEY", "SOMEONE TO WATCH OVER ME", "SPRING CAN REALLY HANG YOU UP THE MOST", "STAR DUST", "TEA FOR TWO", "THE BOY NEXT DOOR", "TIME AFTER TIME", "TROUBLE IS A MAN", "TRY A LITTLE TENDERNESS", "VIOLET FOR YOUR FURS", "WAIT TILL YOU SEE HER", "WHEN I FALL IN LOVE", "WHERE OR WHEN", "YOU AND THE NIGHT AND THE MUSIC", "YOU ARE TOO BEAUTIFUL", "YOU TOOK ADVANTAGE OF ME", "YOU'RE THE TOP"